Earn free coins by completing your weekly lottery challenge!
There are two ways you can access your Lottery challenge tracker.
In the lobby screen, tap the lottery icon in the menu located on the left-hand side of the screen. If you are unable to find it, the icon may be tucked away on the left-hand menu circular track. To make it visible, tap and hold in the left-hand menu area, like you are about to drag an app or folder across the screen. Then you can swipe up or down to cycle through your options.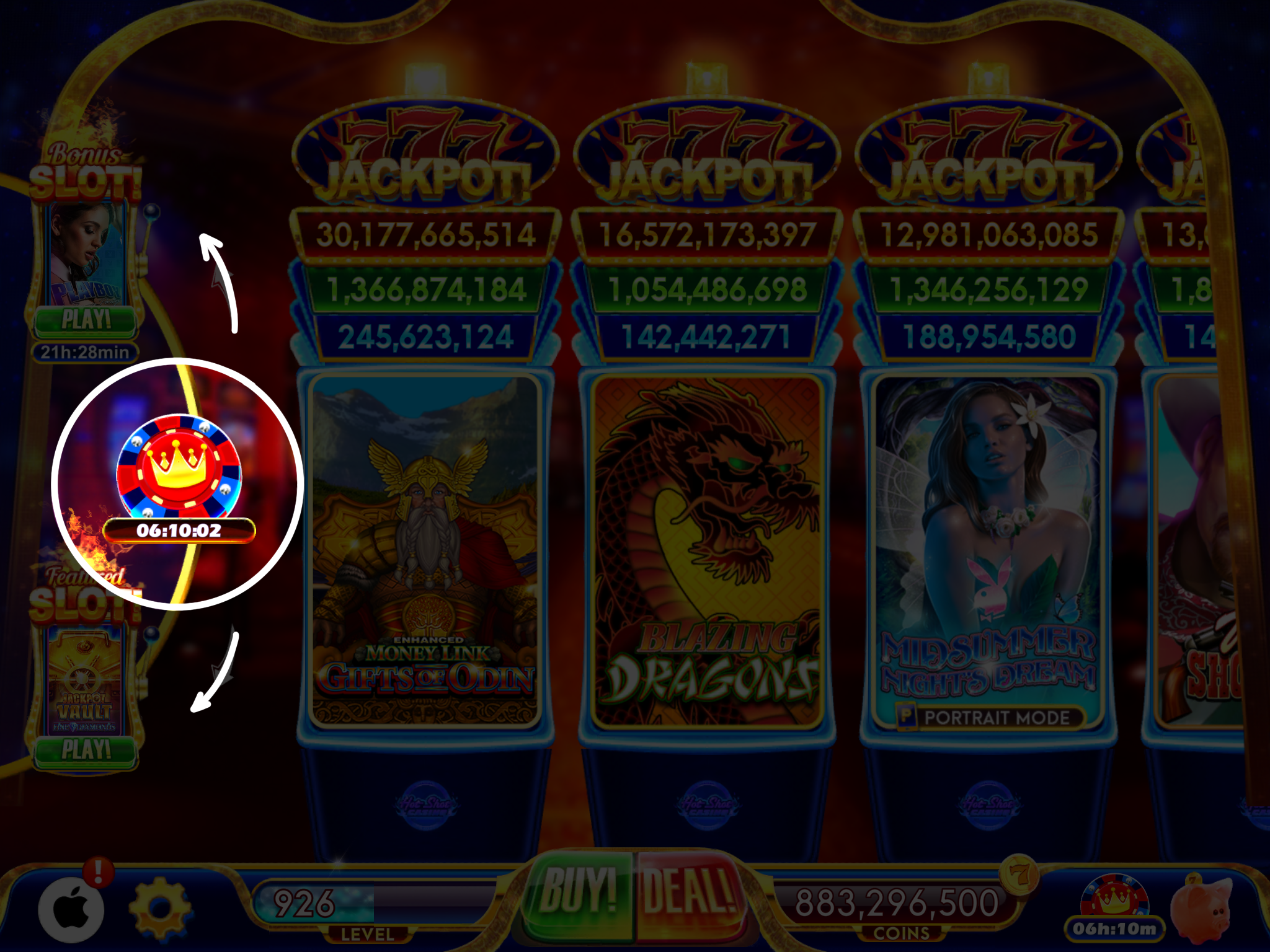 You can also access the Lottery challenge menu while in a slot machine by tapping on the lottery icon on the left-hand side of the screen.
During the week, you will receive a set of daily missions to complete. Once you have completed a mission, your lottery bar will fill up. You will also receive a prize for completing each individual mission. Then, the next mission will unlock.
Once you have filled your lottery bar, you will win a huge reward! But make sure to collect all your prizes as the lottery feature will be reset each day.